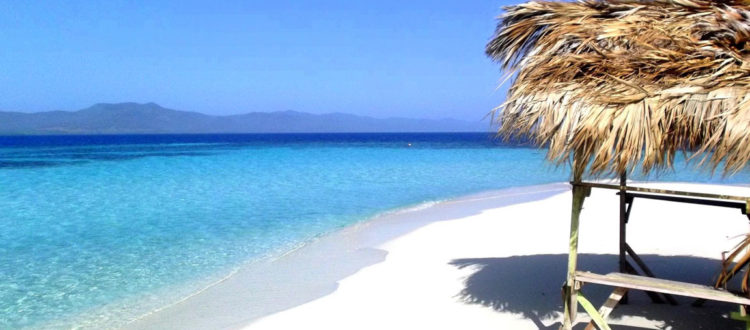 Cayo Arena
Description
Cayo Arena, off the Dominican Republic's northern coast, is a faint whisper of a Caribbean island that barely even exists, where sand, sky, and crystal clear water combine to create a Caribbean outpost thatseems too beautiful to be real.
This sandbank rising up from the reef measures 2,100 square feet—which makes it less than a tenth of an acre of fine, sparkling white sand. After racing across the cobalt sea in a speedboat from Punta Rucia, arrive on the fringes of the coral reef that surrounds the patch of sand. The island itself is beautifully undeveloped—save for some thatched roof huts—and snorkelling in the calm, turquoise lagoon is a way to literally come face to face with curious Caribbean fish.
Round trip transportation
Speedboat ride to Cayo Arena
Visit to natural pool
Visit the mangroves
Limited drinks
Typical Dominican Lunch
Swim wear
Towel
Sun lotion
Spending money
(although food and drink is included, you might want to buy breakfast on the way, souvenirs or maybe even a massage on the beach!)
DEPARTS AROUND: 6:00am
RETURNS AROUND: 7:30pm
Photos
Terms and Conditions
Please note tours are not run everyday – please contact us for availability and to book. Payment is required in advance in USD or Dominican Pesos – credit cards are not accepted.
Tour are run by a local company – although arranged by us we cannot accept responsibility for the description of the tours as they may differ from what is written in the descriptions.
It is the guests responsibility to ensure they are up in time for the tour. No refunds are given for cancellations or missed tours.